Independent singer-songwriter, Abbie Thomas, mixes pop melodies with soulful vocals and hints of Blues, R&B, Jazz, and a vibe from the songwriters of the 70's. Touring regionally, she has most recently opened for Laine Hardy, Girl Named Tom, and Cathy Richardson of Jefferson Starship.
2023 brought 6 award nominations (view here), one of which was a win for "Artist of the Year' from the JMA's located at The Grand Ole Opry on 10/22/2023 (see video below).  In early 2023, she composed music & performed with the Elkhart County Symphony Orchestra, and the South Bend Symphony String Quartet, as well as, wrapped up her first film scoring project (view her IMDB Page).
Her standout music video, "Fireflies" has earned over 10 nominations for awards, including a "Best Female Solo Artist" nomination in 2021 for the California Music & Video Awards, and a "Best Independent Music Video" nomination for the Hollywood Music in Media Awards.
Thomas also just surpassed the 100,000+ combined streams mark in early 2023, and is gearing up for another 100+ tour date year to keep up the momentum from a big 2022.
You can find her music on major streaming platforms including iTunes, Spotify and YouTube.
Congrats to Abbie for earning "Artist of the Year" from the JMA's at the Grand Ole Opry on 10/22/2023!
Kickstarter Launched for New Album in 2024
I've had an amazing 2023, with the recent JMA Artist of the Year award, and opening for Clint Black, and touring with Genevieve Racette; I'm hoping to end the year with a successful Kickstarter comaign.  We hope to record a new album in January-March of 2024, with a late summer release in 2024.  Curious?  You can learn more in the video below, and click the button to head to the Kickstarter campaign.
2023 Hollywood Independent Music Award Nominee
"Best Live Performance"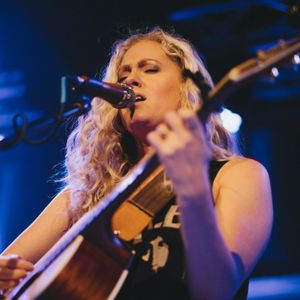 "

Every song has something novel to offer...her voice is sounding better than ever; makes me want to listen again and again... " - Jim Peterik
— Grammy winning songwriter and recording artist of Eye of the Tiger
Free Download's Are Cool.
If you want first dibs on concert tickets, discounts on Merch, the inside scoop on all things music,
the monthly "Newsletter Club" is just for you!